Year 7's thoughts on marking & teacher feedback
Marking and feedback is crucial to good learning. This Baraza was designed to get feedback from the students to see how we as teachers can improve our feedback! The questions put to students focused on if there books are marked regularly, is the feedback from teachers useful to help with their learning, and do they have enough time to act on their marking. Here's what they said (questions were from Mr Plester and Mrs Brake with the students giving their answers):
Q: Are you books marked regularly?
A: Yes in almost all areas. It was noted that Discovery is not marked as regularly. Particularly good marking was noted for English, History, Geography, RE, Design Technology, most of Science, Maths.
Q: How can we improve our marking?
A: Can teachers make sure we can always read their handwriting!?
A: Can we have more DIRT (Dedicated Improvement & Reflection Time) in lessons after books have been marked?
A: Can EBIs be more about learning rather than presentation?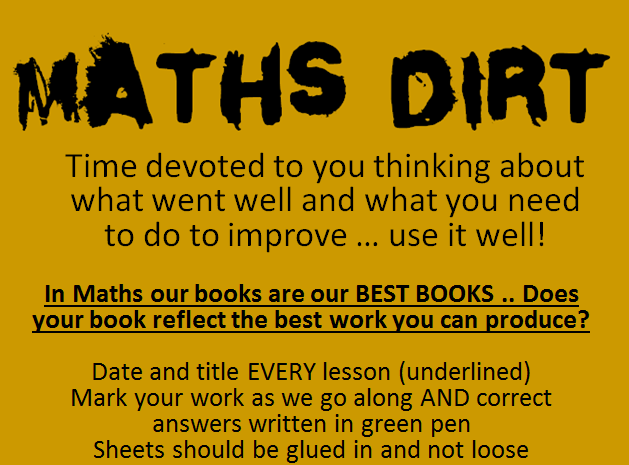 Further points from the Baraza:
- teachers should not mark ALL work in books as some are notes and/ or will be marked or assessed by students themselves
- specific pieces of work will be marked more thoroughly than others (this is for assessment purposes)
- subject specific vocabulary should be corrected (with students having to correct 3 times)
- feedback from the teacher during the lesson is often more effective to improve learning
- self & peer assessment can be quite hard unless students know what the success criteria are (one student asked if they could have some training before assessing!)
- homework will be checked regularly. If students are falling behind with homework they will do 3 nights of homework club during OOSHL until they are back on track