Student Feedback of their Humanities experience
Humanities is a broad area of learning which includes Geography, History and Religious Studies. Mr Ludgate listened to what the students had to say:
Positives (what went well?)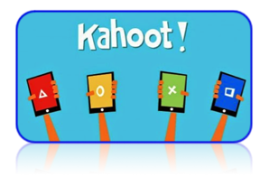 We enjoy History group work
Kahoot is a good resource
We like doing projects
We get lots of rewards and stickers from most teachers
we can sometimes sit next to our friends
We don't think the topic of discrimination is needed in PSHE as everyone gets along
Next steps (even better if):
Q: Can we do more group work?
A: Yes in certain topics that is definitely possible
Q: Can we spend more time on topics?
A: We will try to ensure that everyone has a good understanding of every topic, but because there is so much to learn we can't stretch them out too much. However, this year we have had enrichment history, so students who chose that have been able to go deeper with their historical learning.
Q: Can we do more drama in RE and Geography?
A: It really depends on the teacher and the topic being taught, but Mr Ludgate will raise it at the next department meeting
Q: Can we use Kahoot more?
A: When it is appropriate to do so, yes!
Q: Can we do more project work in Geography and RE?
A: Mr Ludgate will ask the teachers of these subjects
Q: Can we do more politics, more use of videos, more sheets with less writing (!), more opportunities to show our artistic side, sticker related challenges
A: All of these are possible and will be shared with the Humanities team of teachers
Q: Can the topic of discrimination be made more challenging?
A: We will review that topic with student input and put this in place for next year
Q: Can we do more on the topic of social media in PSHE
A: Yes, but it would need to be different to what is already studied in computing
Q: Can we have study extremism and terrorism in year 9?
A: Yes
Q: Can we visit places of worship in RE, go to Parliament again and visit Ford Castle in year 7
A: Trips are being planned for the places of worship; it is likely we will visit Parliament again and we can investigate a trip to Ford Castle- although we already do a castles trip for all year 7s.